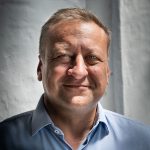 Xavier Kris
Mr Kris has a technology, media and telecommunications focus, specialising in business expansion through mergers, acquisitions, integrations, asset monetisation, international deployment and the establishment of strong corporate growth cultures.
An operational CEO with a track record of building businesses in high growth environments, Mr Kris has acted as director, advisor and executive to public, private, venture capital and private equity-backed organisations. His strategic corporate finance experience includes numerous technology transactions and business integrations, including over 20 acquisitions internationally.
In addition to his role at Sky and Space Company, Mr Kris is a Director of OliveX Holdings Limited, Cycliq Group Limited, and PLUS 8 Group. He is also the founding partner of Boardroom Capital – a boutique corporate advisory firm, and is the former Managing Director of Swift Media Limited.
Mr Kris holds an English Law and French Degree, and a Master of Business Administration. Mr Kris is a Graduate Member of the Australian Institute of Company Directors.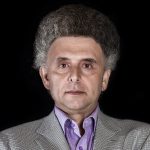 Silvio Salom
Mr Salom has over thirty years of international senior leadership experience at both Board and operational level, spanning over forty countries across Europe, North America and Asia.
Mr Salom has founded and run numerous technology companies and specialises in advising high-potential technology companies at all stages of their business life cycle, and provides strategic international mergers and acquisitions support to fast-growing companies – providing corporate finance advice, operational support, and business development advice to support business growth.
Mr Salom is currently Director of Adacel Technologies Limited, Close The Loop Limited, Ceventus Pty Ltd and Chairman of Sunjive Pty Ltd,  Axiflux Pty Ltd, and Playcorp Studios Pty Ltd (among other companies).
Mr Salom holds a Bachelor of Engineering from Monash University, a Masters of Fine Art from Academy of Art University (San Francisco), and is a Fellow of the Australian Institute of Company Directors.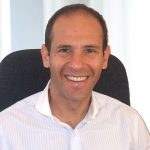 Stephen Gorenstein
Mr Gorenstein has over 20 years' experience in the capital markets industry and has worked with a range of companies to complete cross border mergers and acquisitions transactions, specialising in providing advice to high-quality technology companies on high-growth trajectories.
Mr Gorenstein is currently the Managing Partner of Jindalee Partners, a merchant banking and corporate finance firm focussed on identifying high quality technology-based investment opportunities. He is also a Non-executive Director at Parazero Limited and White Rock Minerals Limited.
He has held previous roles as the Regional Head of Asia Pacific Metals and Mining at Bank of America Merril Lynch, and as an analyst at Goldman Sachs.
Mr Gorenstein holds a Masters in Accounting and Finance Degree from Monash University, and a Bachelor of Science (Honours) Degree from Monash University.